People | August 30, 2023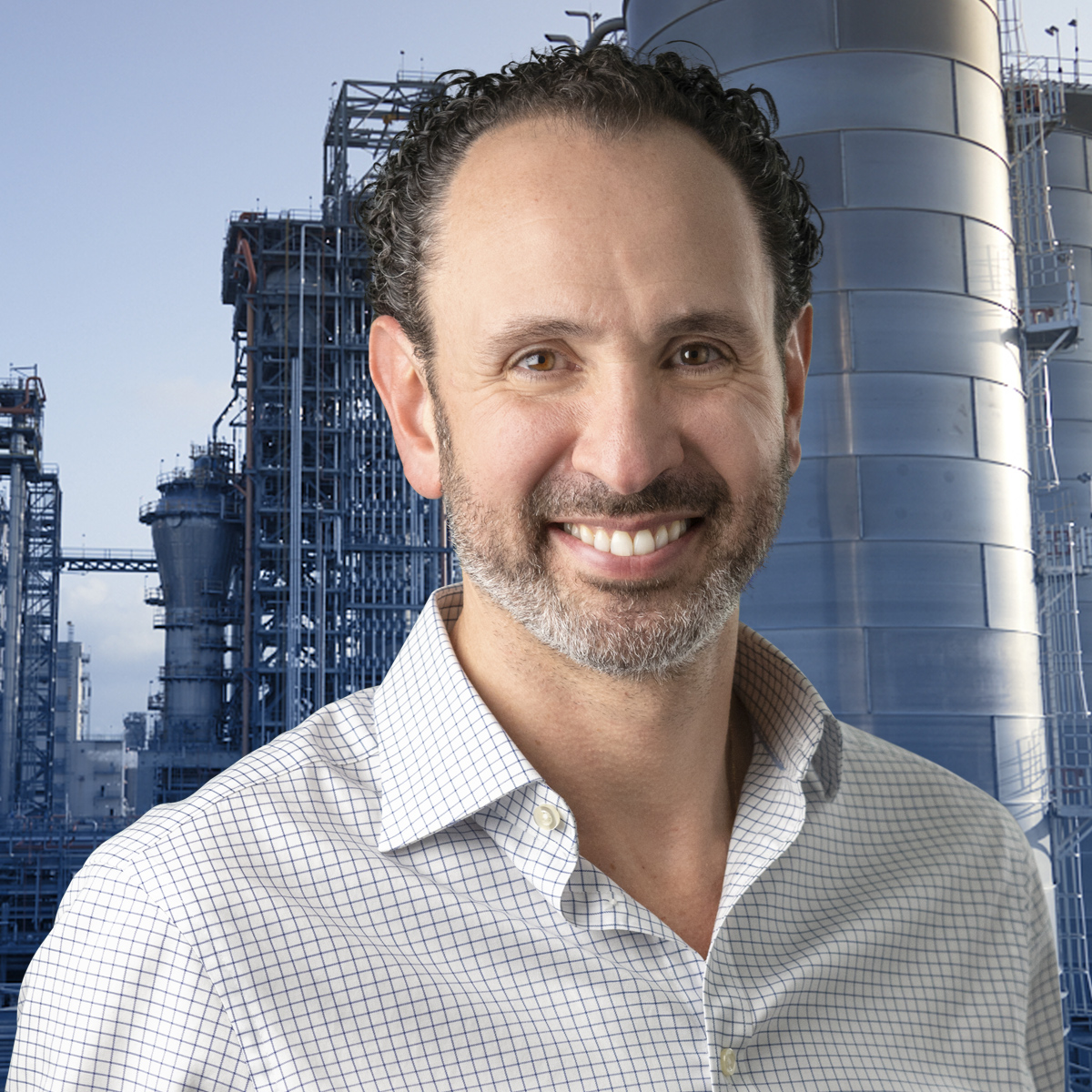 In Daniel Mendelejis' world, there are no problems, only opportunities for solutions. Approaching his fifth year as Baystar's Supply Chain Manager, Daniel said the opportunity to create a totally new business model was the chance of a lifetime.
"What attracted me to Baystar, was the chance to build something from the ground up. In my previous roles, everything was already in place. And here, I've been able to see it become a reality, which has been amazing," he said.
Daniel's impressive portfolio is as robust as it is dynamic, involving countless moving parts. He and his team touch almost every aspect of the business, with four core areas of accountability: customer service in collaboration with the sales and technical teams; supply and demand planning with sales and operations; logistics and movement of shipments to customers; and procurement. Daniel leveraged his 16 years of experience across supply chain, sales, and product management to develop the company's supply chain organization, processes, and best practices, while also building a team he says is second to none.
Being nimble and flexible is a superpower
"In supply chain, there can and will be multiple challenges, and I think what ultimately makes a difference is how flexible and adaptable you are," Daniel said. "This is what differentiates Baystar in the marketplace. Even though we have robust processes and procedures in place, we can be flexible because we are small, and can do a lot of things that bigger companies might not be able to. People here at Baystar know and are encouraged to do things differently, to challenge ourselves and the organization to make sure that whatever task is presented to us, we can make it happen."
His team has grown to 20 people, depicting Baystar's significant growth as it launched the start-up of a 2.2 billion pounds-per-year ethane cracker in Port Arthur, and is more than doubling capacity at its Pasadena site with the new Bay 3 unit, powered by Borstar® technology. Excitement and energy are high as teams collaborate across functions to deliver powerful new products and solutions to customers. At the heart of everything there is a strong sense of being united, Daniel said. "We have a very clear direction of where we are going and it feels like we're all in it together, going in the same direction."
In supply chain, no two days are the same. This is what attracts people to work, he said. "You come in knowing that there will be surprises. There are things that you know are going to happen, but there's also a big portion that is the unknown. The daily challenges that you encounter make it extremely exciting."
We're in it together, going in the same direction
While Daniel and his team focus on continuous improvement as Baystar grows, he is also motivated by where the plastics industry is headed.
"To me, this industry is unique because our products are present in items that are around us every day and make people's lives better. If you go to the grocery store and buy something that lasts longer because its packaging is making a difference, that's a great thing" he said, and added that Baystar's brand power with Borstar® and Lumicene® help customers take product customization to new levels.
He is also proud of the industry's efforts to continually seek advances in sustainability. Daniel explained that on the product side, Borstar® delivers on the demand for tangible sustainability, through light-weighting and by enabling incorporation of more than 50% post-consumer recycled materials in some end products.
"I think the next focus for supply chain moving forward will continue to be around sustainability, reducing carbon emissions and being more efficient," he said.
One thing is certain: if there are opportunities to solve problems and make things work better, you will be sure to find Daniel Mendelejis at the center.
Back to news Let's connect
Our products are plastic, our people are not. So give us a call and connect. Or send us a note. A post card once in a while. And yes, we do want to see the photos of your family vacation.