People | April 30, 2023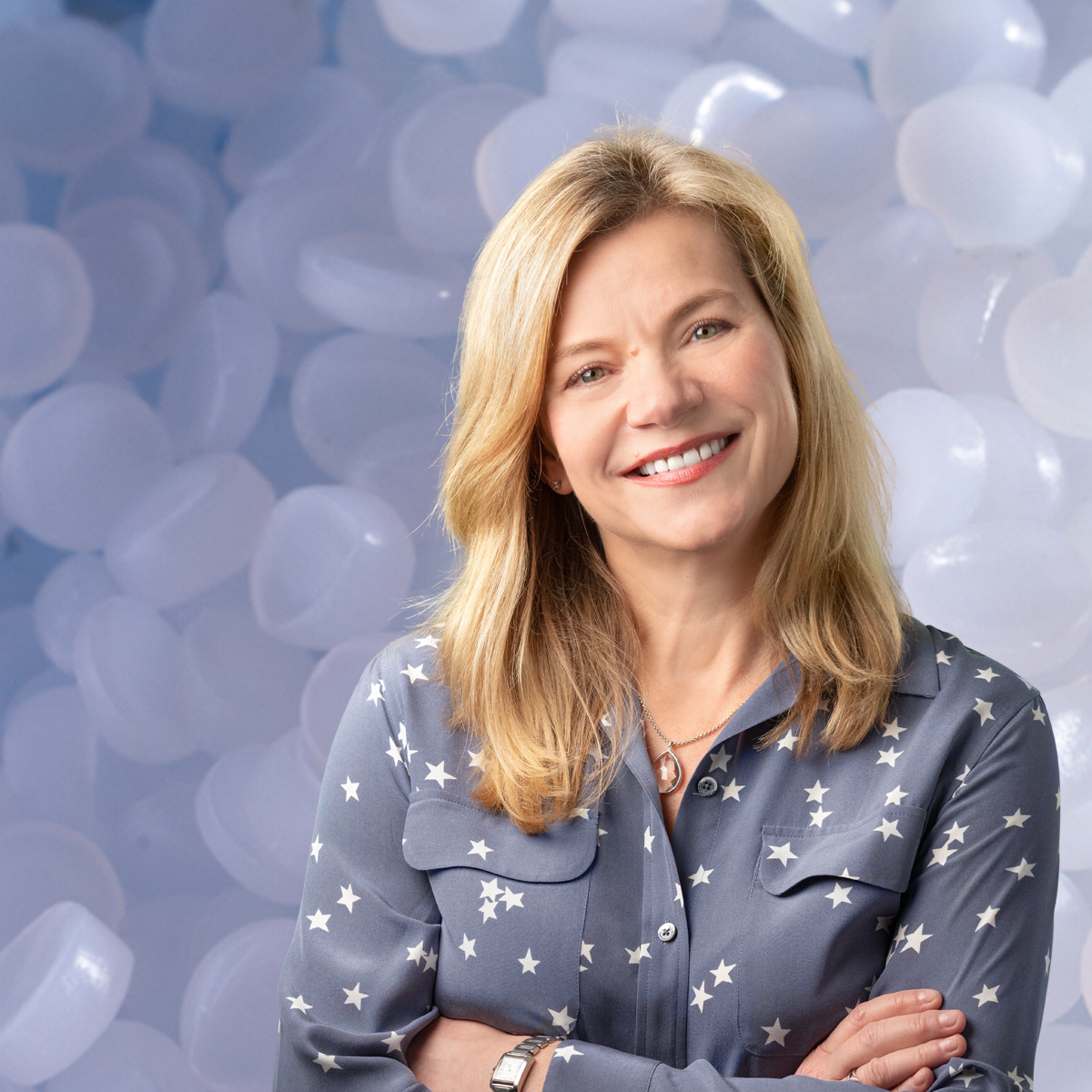 Kinga Doris enjoys the art of bringing a unique mix of elements together in harmony to create an excellent outcome – from cooking a delish dinner, making her own unique perfumes, or crafting contracts for Baystar.
As general counsel for a polyethylene producer on the rise – doubling its capacity and bringing North American-first technology to market in 2023 – Kinga said she sees a special mix of ingredients working at Baystar today in ways she has not previously seen across her storied law career.
"This company is rooted in values that people believe in, because we live them every day," she said. "I've rarely seen company culture actually translate to real life the way I see it here at Baystar."
That culture is palpable from the security office to the production bays, because "we care deeply about each other and our customers as people," she explained. "We have fun at work, and it shows. We have enthusiasm. Every day we do something new, something fun, and it benefits our customers."
Values that are demonstrated from the top down are important. The entire senior leadership team is accessible to everyone in the company. "At Baystar, we have an open-door policy and as general counsel, that means I see a lot of people," she said with a smile, adding that it gives her great satisfaction to be able to provide guidance to her colleagues when they need some advice.
Baystar's unique on-site headquarters means the hallways and lunchrooms are always a thriving mix of production engineers and technicians in coveralls sharing updates with administrative staff. You can look out the office windows at the Pasadena site and see the three bays that produce highly customized products for customers.
It's not something Kinga takes for granted. After being recruited by a law firm right out of school, Kinga said she was quickly initiated into the fast-paced, demanding world of corporate law. She excelled in her profession and earned invaluable experience along the way, but as the mega projects and travel added up, she wanted to be part of a team that was aligned in a mission to become successful through shared values: real collaboration, superb customer service, less bureaucracy and hierarchy: a place where people are always at the heart of things, where safety comes before the bottom line.
"Trust and transparency and respect matter more than anything else," she said. "We're not a public company, but we act like we are."
Kinga's search for the right ingredients doesn't stop at work. She enjoys coming up with new creations from scratch, whether it's working with food or developing home-made perfume.
"One thing people might not know about me is that I make my own perfume," she said. For Kinga it's all about the creative journey, finding out what works best together. "My other hobby is cooking. I love to cook and create new recipes."
She is fascinated by the same approach her technical colleagues take in creating highly customized products in collaboration with customers, and she finds every opportunity to praise their hard work. "We make cool stuff here, lots of interesting products that are very innovative. I sit in my comfortable office, but the production teams work very hard in the Texas heat."
Innovation is another example of Baystar values coming to life. "It takes a unique mix of elements coming together at the right time, in the right way, and for the right reasons to create an excellent outcome," Kinga said. "I believe that we will have a lot of new products over the next 10 years. Products that we can't even think of right now."
With the new Bay 3 coming online to double the company's capacity – featuring North American-first Borstar® 3G technology – Kinga is focused on contracts and closures, as well as more new ventures that will surprise the marketplace. A busy time to be sure, but always satisfying at the end of the day. 
"A good day at Baystar is when I see a smile on my customer's face," she says. "We had an issue solved, the contract signed, or a great plan made together."
Back to news Let's connect
Our products are plastic, our people are not. So give us a call and connect. Or send us a note. A post card once in a while. And yes, we do want to see the photos of your family vacation.