Corporate | October 2, 2023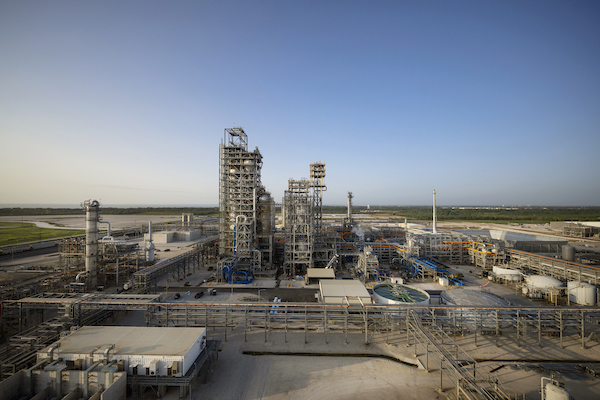 New 625,000 metric ton-per-year PE production unit delivers state-of-the-art products with breakthrough improvements in production flexibility and environmental performance: more than doubles Baystar capacity.
(PASADENA, TX) Oct. 2, 2023 – Baystar (Bayport Polymers LLC) launches a new era in high-performance polyethylene (PE) production and enhanced sustainability with the start-up of its new Bay 3 polyethylene unit. The new unit is the first of its kind in North America, bringing proprietary Borstar technology from Borealis and more than doubling Baystar's production capacity in Pasadena, TX.
The Borstar technology brings a transformative approach to production flexibility for manufacturers and converters seeking a broad range of highly customized products for lighter, more durable, more flexible, and more efficient plastics. Borstar products are PFAS-free and can enable more than 50% postconsumer recycled material in some end products. Thanks to a broad molecular weight distribution, Borstar PE offers superior physical properties with no need for process aids or additives.
"Bringing our new unit online marks the beginning of an exciting evolution in PE production for the industry as Baystar reimagines what is possible," said President, Diane Chamberlain. "Borstar technology enables our technical, production, and sales teams to collaborate in the creation of the highly customized products our customers require to remain competitive and meet consumer demands. This project is the culmination of an enormous investment which began in 2019, and it stands as a testament to the incredible determination, innovation, and relentless focus on safety demonstrated by our team and our partners." 
Baystar became a fully integrated polyethene manufacturer in 2022 with the start-up of its new 1 million ton-per-year ethane cracker unit in Port Arthur, Texas, which supplies ethylene feedstock to Baystar's three PE production units. With a total investment exceeding $1.4 billion, construction of the Bay 3 unit employed over 1,900 on-site workers and will provide full-time employment for an additional 50 skilled workers in the Pasadena region.
"We have a product offering second to none, backed by a talented team of experts who came to Baystar to be part of something special," said Commercial Director, Brad Leesman. "We're big enough to introduce leading technologies, but small enough to be nimble and highly responsive on behalf of our customers. We look forward to surprising the industry with our new approach."   
Baystar was formed in 2018 by Novealis and TotalEnergies and operates independently as an integrated producer. The state-of-the-art Borstar technology is licensed by Borealis.
Additional Statements:
"The arrival of Borstar technology in North America by way of Baystar marks, in line with our owners strategies, a crucial step for us in becoming a global leader in advanced and sustainable chemicals and material solutions," said Borealis CEO, Thomas Gangl. "Expanding and deepening our footprint through Baystar enables us to better serve our customers and partners around the globe by offering improved access to Borstar based products produced right here in North America."
"After the inauguration of the ethane cracker unit in Port Arthur, Texas last year, the start-up of the new PE unit is the second milestone with Borealis to become a major petrochemical player in the US, and the translation of TotalEnergies' growth ambition in this country," said Bernard Pinatel, president refining & chemicals at TotalEnergies.
Based in Pasadena, Texas, Baystar is a people company that produces highly customized enhanced polyethylene for ultimate performance and sustainable solutions across the value chain. Formed in 2018 to invest in the future of our industry, we became a fully integrated producer with the start-up of our ethane cracker unit in Port Arthur in 2022 and are more than doubling our capacity with the commissioning of Bay 3. We've handpicked our team based on experience, expertise, shared values, and the character traits that make us unique. Baystar is committed to Operation Clean Sweep (OCS), a program dedicated to helping every plastic resin handling operation achieve zero plastic resin loss. Our high-performance and versatile products help our customers remain highly competitive, and we are proudly shaking up the industry with our attentive service. Our motto is: "Less business to business. More person to person."
Media Contact:
Caroline Glennan
Communications Manager - Baystar
Tel: +1.281.474.6053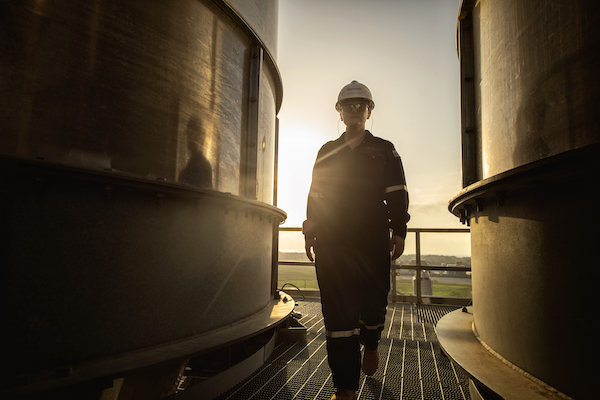 Back to news Let's connect
Our products are plastic, our people are not. So give us a call and connect. Or send us a note. A post card once in a while. And yes, we do want to see the photos of your family vacation.