Technology | February 21, 2023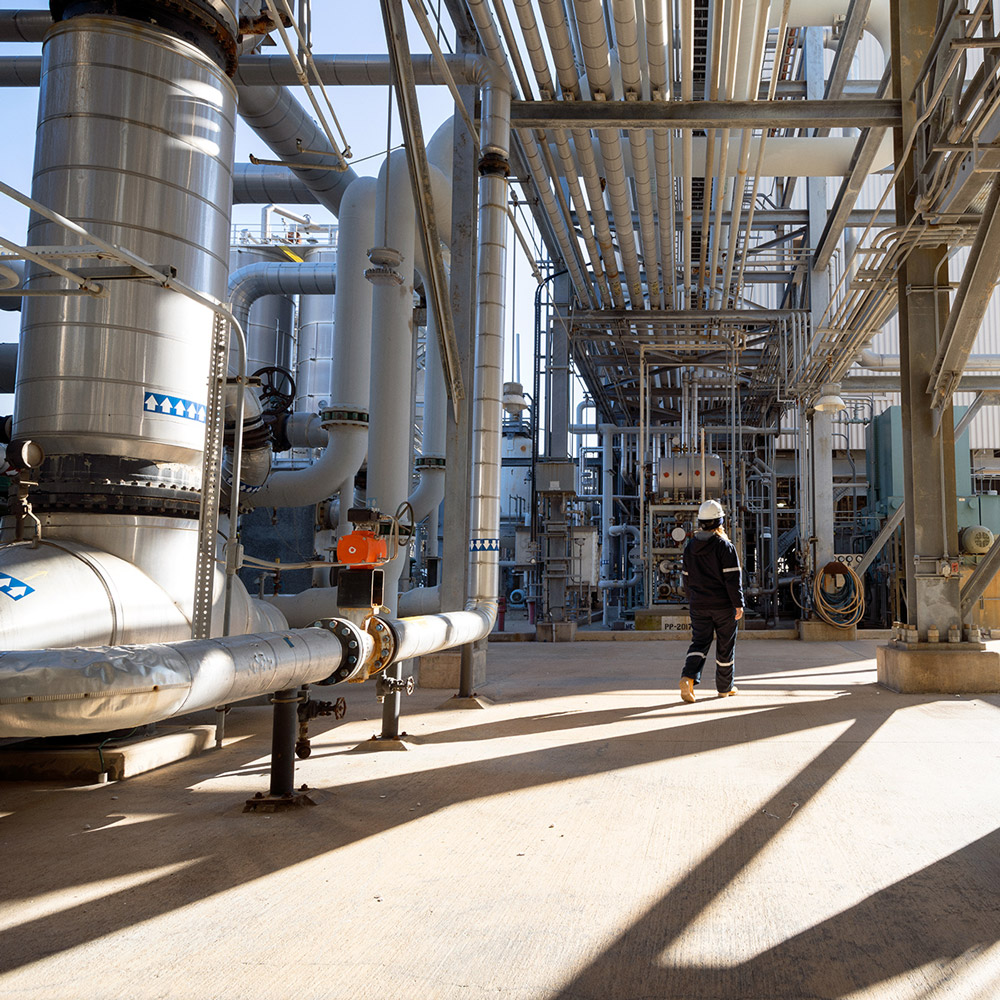 As Baystar's Operations Director, Jari Hatonen says the most important part of his job doesn't have anything to do with technology. "A lot of people believe that if you work in oil and gas, it's all about equipment and complex engineering troubleshooting. That is a very important part, but my main task in life, my number one thing is safety. Making sure everyone goes home safely to their families," he says.
Baystar's site in Pasadena, Texas, is humming with activity as operators and technicians continually optimize the company's existing Bay 1 and Bay 2 polyethylene facilities (producing 400,000 ton-per-year capacity), as well as putting finishing touches on the new Bay 3 plant which will feature Borstar® 3G Technology.
"From day one, safety has been our primary consideration as a company," says Diane Chamberlain, President of Baystar. "We prioritize the protection of our employees, vendors, contractors, and our local neighbors above everything else. This means instituting the very best practices across occupational health and safety, sparing no effort to protect the natural environment, and ensuring our facilities are secure." 
All employees are empowered to participate in safety, regardless of their role within the company, explains Dawn Morris, health, safety, and environment manager. Baystar employs a 'stop card' program, wherein every employee carries a physical card they can produce if they observe any activity that appears unsafe to them – and once pulled, the card immediately initiates a pause in the questioned activity until an investigation determines it is safe to continue. Working closely with John Tomlinson, senior safety advisor, the team ensures all employees are trained on the latest best practices and that emergency response preparedness is continually updated to reflect the realities of a growing site.
During the build out of the new Bay 3, Dawn says there were more than 1,000 employees, contractors, and vendors on site. With such a complex build, and so many moving parts, "communications was and is always the number one foundation for safety." John adds that with so much activity and new people starting with the company every week, it's vital to "deliver effective training on process and procedures, and also create an environment that allows teams to continually engage."    
Will Planter, Baystar Site Logistics Leader, manages all aspects of loading, switching, and warehousing in the rail facility. Bay 3 will add significant volume to the mix, requiring more new cars moving on site and across the continent. Having worked in railroads since 1987, he says he has a profound respect for the power of the machinery he and his team work around.
"Safety is my main focus, every day, every hour. There is no forgiveness, so it's our job as experienced leaders to train and mentor those entering the organization," he says.
When it comes to safe handling of materials, Baystar is a proud member of Responsible Care®, the American Chemistry Council's world-class environmental, health, safety and security performance initiative. Baystar works diligently to exemplify the ethical and operational standards set out by Responsible Care®, which has enabled ACC members to build a reputation for strong leadership, driving industry progress, and developing and implementing solutions to challenges for more than 35 years.
The company is also committed to Operation Clean Sweep (OCS), a program dedicated to helping every plastic resin handling operation achieve zero plastic resin loss. Baystar takes an annual pledge re-committing to OCS principles, and recently achieved OCS blue status. OCS blue is a new, data-driven category available to current OCS members in recognition of companies excelling within the existing program. OCS blue enhances the commitment to management, measurement, and reporting of unrecovered plastic releases into the environment from resin handling facilities.
Back to news Let's connect
Our products are plastic, our people are not. So give us a call and connect. Or send us a note. A post card once in a while. And yes, we do want to see the photos of your family vacation.